WorldFirst Money Transfer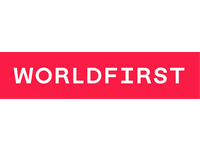 Enjoy great exchange rates for your currency transfers
Fast and simple international payments, authorised by the Monetary Authority Singapore
No fees for clients making personal currency transfers
Make payments online 24/7 or over the phone with award winning service
Worldfirst don't charge fees – it's as simple as that and enjoy minimum transfer amount of S$ 2,000
World First International Wire Transfer
With market-beating exchange rates and a fast and simple international payments system, World First offers some of the best Money Transfer deals in Singapore. What's more, World First is authorised and monitored by the Monetary Authority of Singapore, giving you the comfort and security in knowing you're in safe hands with World First. It's easy to start making payments with World First, once you've opened an account, one of the World First specialists will work with you to find the right solution for your needs and you won't get charged a cent.
Pro's World First
Customers enjoy bank-beating exchange rates for your currency transfers.
No fees for clients making personal currency transfers.
Make payments online 24/7 or over the phone with award-winning personalised service.
With World First you enjoy the benefit of them having a Singapore receiving account, which means you can transfer your funds without incurring charges from your current bank.