Five Personal Loan Scams
Many people find themselves needing loans at some point in their lives, but poor credit scores may stop them from securing the loans they need. This can make you less cautious and more vulnerable to personal loan scams. Here are a few types of common personal loan scams you should look out for.
Scare and Harassment Tactics
These can come in the form of text messages or calls from unlicensed moneylenders. You may receive these even before you take a loan, or just after you have borrowed from them. These can also be scams targeted at unsuspecting individuals who have not borrowed from them or those who have borrowed money from unlicensed moneylenders in the past. By threatening to harm your family and loved ones, these unlicensed moneylenders prey on your vulnerabilities to force innocent parties to cough up exorbitant amounts.
Predatory lending
Predatory lending is practised by loan sharks, who convince borrowers to accept unfair loan conditions through forceful and fraudulent actions for a loan that the borrower does not want, need or is unable to afford. Most of the time, loan sharks target people who desperately need a loan but are unable to secure loans through legitimate means due to their bad credit scores. Loan sharks will appear to be friendly in order to get you to accept a loan from them, but once you do, they will hound you relentlessly. Don't be fooled by them – you will not be able to repay the sum with the preposterous interest rates loan sharks charge. Accepting a loan from loan sharks will only leave you in enormous debt, which will definitely leave you worse off than before.
Bad Credit Loans
Bad credit loans, otherwise known as guaranteed online personal loans, may seem to be convenient and appealing. However, when a moneylender appears not to care about your credit history or income, it is most probably a scam. Legitimate moneylenders will always take an interest in your credit history. Similarly, these lenders do not guarantee that your personal loans will be approved. Also, some online companies could simply be trying to solicit your personal information for unscrupulous uses.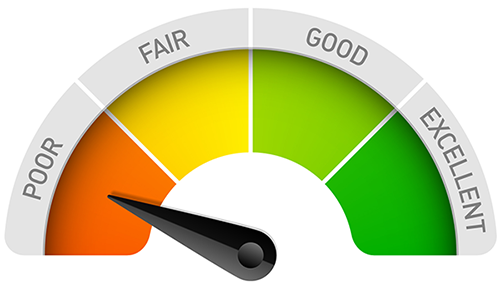 Upfront Application Fees
Be wary of moneylenders requesting for an upfront application fee before receiving a loan, especially if they claim that you have to pay a certain amount before you can receive any money. The moneylender will attempt to justify this fee as a necessary step to securing a loan from them. After you have provided them with your bank account details and transferred them the money, they will cut off all contact and flee with your money. However, do note that most banks also have a processing fee to secure a personal loan. You should make sure that moneylenders you approach are legitimate by checking that they are registered.
Loan Phishing
Be wary of fraudsters who purport to be from reputable companies to trick you into revealing your personal information. They may use a website which looks just like the websites of legitimate financial institutions or utilise a legitimate registration number issued by the Monetary Authority of Singapore (MAS). They can then get your bank account number, passwords and all your other personal information to steal your identity and money. Before you submit sensitive information online, check for the authenticity of the site and ensure that they are secured sites.
So don't be fooled by these Loan scams and find the best loans in Singapore, directly from the loan providers with the EnjoyCompare loan comparison tool.