AIG Direct Travel Guard Insurance
24-hour worldwide assistance, whether you have an emergency or just need travel advice
Covers in the event of natural disasters.
Trip cancellation protection
Travel Guard® is for travellers of all ages, with no age limit
Includes Leisure amateur sports cover and Fraudulent credit card usage
Review Text

Insurance Details

Provider Details
Travel Insurance Review
AIG Travel Guard direct travel insurance comes with an extensive S$2,000,000 medical cover and reimburses your approved travel claims from the first dollar with no travel excess. Covering all ages groups from babies to senior citizens, AIG Direct travel insurance is a great policy for people looking for the flexibility in age. Finally the travel policy also covers fraudulent credit card usage and disruption benefits – Review brought to you by Enjoy Compare
Insurance Details
Choose from a range of travel insurance cover options.
Up to S$2,000,000 Medical expenses incurred overseas for Sickness or Injury for Premier Plan
Reassures you with up to S$1,000,000 protection for accidental death whilst travelling on public transport overseas
Reimburse your approved claims from the first dollar
Covers all ages – from babies to senior citizens
Provides you unlimited Emergency Medical Evacuation and Repatriation Cover (Premier & Superior Plan only)
24-hour Emergency Medical Assistance while overseas
Covers in the event of Natural Disasters
Provides protection each time you travel overseas (max 90 days per trip) when you are on the Annual Multi-Trip Plan
Protects you while you enjoy leisure amateur sports
Trip Cancellation benefit starts 60 days prior to departure date
Provider Details
AIG Asia Pacific Insurance Pte. Ltd. has been serving the Singapore community since 1953. We are one of the largest General Insurance companies in Singapore offering innovative solutions to the changing needs of individuals and corporate clients. AIG is supported by a professional network of Agents, Brokers, Schemes and has Direct capabilities to help service your insurance needs.
American International Group, Inc. (AIG) is a leading global insurance organisation. Founded in 1919, today we provide a wide range of property casualty insurance, life insurance, retirement products, mortgage insurance and other financial services to customers in more than 100 countries and jurisdictions. Our diverse offerings include products and services that help businesses and individuals protect their assets, manage risks and provide for retirement security. AIG common stock is listed on the New York Stock Exchange and the Tokyo Stock Exchange. AIG is the marketing name for the worldwide property-casualty, life and retirement, and general insurance operations of American International Group, Inc.
About Travel Guard
Travel Guard, an AIG company and worldwide leader in travel insurance and assistance, provides products and services to millions of travellers around the globe, including a wide range of emergency services through its wholly-owned assistance centres located in Asia, Europe and the Americas. Travel Guard helps leisure and business travellers alike solve problems and manage risks. Travel Guard's global reach, unparalleled service quality and proven operational capabilities allow clients to receive best-in-class care. Travel Guard's suite of technology platforms enables seamless integration with all major travel distribution systems and supplier channels. The travel insurance products marketed by Travel Guard are underwritten by insurance company subsidiaries and affiliates of AIG.
Best Travel Insurance Singapore
Still not sure which travel insurance provider to choose? Then why not compare the best travel insurance policies here at EnjoyCompare.
EnjoyCompare Rating 4 out of 5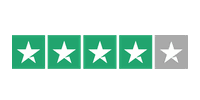 Based on 1,102 reviews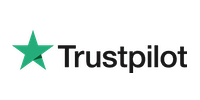 Join us and start getting money saving tips!
We won't share your email data with anyone and you'll have complete control to unsubscribe if you get bored. So don't delay, sign-up today!