Allianz Travel Insurance Singapore
Get a quote in seconds with Allianz Travel Insurance.
Enjoy Paperless, easy and quick online claims in just minutes.
Apply for Single, Family or Multi-trip travel insurance with secure payment online.
Global 24/7 Emergency Medical Assistance & Evacuation Services.
Medical Expenses for Women's Benefits and Traditional Chinese Medicine.
Use promo code 'pass30' for 30% off gold insurance plans.
Review Text

Insurance Details

Provider Details
Travel Insurance Review
The Allianz Travel Insurance offers a very extensive selection of packages, with multi-trip, single and family travel insurance. Their travel insurance packages cover more than 150 markets, including APAC, ASEAN and worldwide (US included), so you can rest knowing you're in safe hands.
Allianz Travel Insurance covers the following.
Enjoy global 24/7 emergency medical assistance & evacuation services and emergency medical care.
Hospital expenses are covered overseas and in Singapore.
Enjoy Cover for medical expenses associated with Women's Benefits and Traditional Chinese Medicine.
Extensive cover for Accidental Death and Permanent Disablement.
Enjoy Travel Inconvenience cover (For your belongings, trips, money etc,) and more!
What's more, with their Gold cover package, customers can enjoy the comfort of unlimited overseas emergency medical or hospital expenses due to Sickness. So no matter whether you are flying to the US, Europe, to Africa, taking a ferry to Batam, or driving to Malaysia and Thailand, Allianz Global Assistance Singapore has got you covered across more than 240 countries.
Allianz Assist Card For Annual Multi-Trip Policy Holders

Policy holders of an annual multi-trip travel plan purchased from 16th April 2019, up to a limited time, comes with a personalised Allianz Assist Card, This card includes your name, your policy ID, your policy validity date, and an EZ-link with stored value of $28!
What's more, the QR code means you no longer need to submit original copies of their documents. Simply take a photo of documents with your mobile and submit the softcopies via our online claim portal.
Markets Include
ASEAN includes Malaysia, Thailand, Myanmar, Laos, Vietnam, Cambodia, Philippines, Indonesia, and Brunei Darussalam.
Asia Pacific includes ASEAN, Australia, Bangladesh, Bhutan, China (excluding Tibet), Fiji, Guam, Hong Kong, India, Japan, N. Korea, S. Korea, Sri Lanka, Mongolia, Macau, Maldives, New Zealand, Pakistan, Papua New Guinea, E. Timor, and Taiwan, as well as other Pacific nations.
Worldwide includes Nepal, Tibet, ASEAN and Asia Pacific, as well as all other destinations.
Allianz Travel Insurance Packages
Allianz Insurance offers three packages of cover (Gold, Silver and Bronze), the only difference between these packages is the maximum amount payable for each are of cover.
[table id=10 /]
More details can be found on their Policy Wording Document 
If you find yourself in an emergency, just phone the 24 Hour Emergency Assistance telephone line. Allianz Global Assistance has got you covered 24-hours 365 days, wherever you are.
Call on the following number +65 6327 2215
Insurance Details
Allianz Travel Insurance
Your cover commences at different times for different sections of the policy. The cover for trip cancellation and trip postponement benefits travelling 30 days your Policy Effective Date. Benefits expire at the moment of your scheduled departure.
The cover for all other policy benefits begins on the Policy Effective date set out on your certificate of insurance and expires on the Policy expiry date set out on your certificate of insurance, or upon your return to Singapore, whichever is earlier.
For Annual Plan Coverage, the maximum period of cover will be 90 consecutive days from the date you depart from your home in Singapore. If your policy will expire before your journey ends, please ensure you renew your policy before your journey commences.
Travel Insurance Basics
You have the option to choose from any three of our plans:
Bronze Plan
Silver Plan
Gold Plan
Each plan comes in single and multi-trip travel insurance and your coverage type is indicated on your certificate of insurance. Single Trip Coverage provides cover for one journey only to the geographical area you have selected, up to a maximum of 180 days. Whereas Annual Cover provides protection for all journeys made during the year to the geographical area you have selected, up to a maximum of 90 days per journey.
Each plan offers the following options:
Individual Plan provides cover for you and the persons travelling with you as covered in your certificate of insurance.
Family Plan provides cover for you and the members of your family who travel with you on your journey.
Under a Family Plan option, insured persons may comprise of a maximum of two adults who don't need to be related, and who are named as insured persons in the certificate of insurance; and any number of dependants of either of the two adults mentioned in the certificate of insurance. Under a Family Plan, you are required to depart from and return to Singapore together.
Provider Details
Allianz Travel Insurance has a goal to help people, by offering travel insurance solutions in the most suitable way. Their aim is to provide a convenient process for buying travel insurance products, either online or over the phone.
Why Purchase from Allianz Global Assistance?
Allianz Travel Insurance is a leading global company in the field of tourism insurance and assistance services. Allianz Global Assistance Singapore, a trading name of "AWP Services Singapore Pte Ltd", is owned and operated by Allianz Group.
With Allianz insurance, they pride themselves on offering more than 13,224 associates worldwide, plus a network of doctors, clinics, translators, lawyers and other professionals in more than 150 countries. What's more, they provide nonstop assistance, 7 days a week around the world.
Whether you are travelling overseas for a holiday, visiting a relative, going to a business meeting, or a weekend break, Allianz Global Assistance offers comprehensive travel insurance plans that are cost effective. These products have customized benefits and rates designed to match your journey.
Almost all travel insurance companies offer similar benefits on accident & evacuation, travel inconvenience, and loss of belongings, but what makes Allianz Global Assistance different is that they have a proven track record in providing assistance and travel insurance worldwide.
In addition to this, other insurers need to contract an external medical assistance team in order to support their policyholders in times of emergency, Allianz Global Assistance has their own certified in-house healthcare assistance specialists around the globe that can help you during an emergency. This means they have their own medical doctors, call centre assistants, translators, repatriation team.
Best Travel Insurance Singapore
Still not sure which travel insurance provider to choose? Then why not compare the best travel insurance policies here at EnjoyCompare.
EnjoyCompare Rating 4 out of 5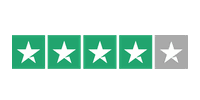 Based on 1,102 reviews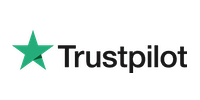 Join us and start getting money saving tips!
We won't share your email data with anyone and you'll have complete control to unsubscribe if you get bored. So don't delay, sign-up today!