High Medical Coverage – Covers up to S$600,000 for medical and dental treatment due to accident whilst overseas
Protection for Lost or Damaged Belongings – Receive up to S$10,000 for lost personal effects and reimbursement to replace the essential items
24-hour Emergency Medical Assistance
Add-on benefits include Golf Equipment Cover, Sports Equipment Cover, Pet Care, Rental Vehicle Excess Cover
Safety Cover for Hijacking & Kidnap, and Full Terrorism Cover
Enjoy 30% discount on annual family travel insurance *T&C's apply
Review Text

Insurance Details

Provider Details
Travel Insurance Review
With the new AXA SmartTraveller, you choose what add-on benefits you want. You have a choice to pick and choose the benefits that are most appropriate for your trip.
Travel the world with complete peace of mind. Whether you're travelling for leisure or for work, studying or visiting friends and family abroad, AXA SmartTraveller has a range of options to cover you and your loved ones.
Insurance Details
AXA SmartTraveller, has some excellent features. These include:
Protection for Lost or Damaged Belongings – Receive up to S$10,000 for lost personal effects and reimbursement to replace the essential items.
Full Terrorism Cover – Covers for full terrorism including use of nuclear, chemical and biological substances.
High Medical Coverage – Covers up to S$600,000 for medical and accidental dental treatment whilst overseas.
Personal Accident Cover Starts Before Trip – Personal Accident cover starts 3 hours before trip departure.
Choice of add-on benefits: Golf Equipment Cover, Sports Equipment Cover, Pet Care, Rental Vehicle Excess Cover and Safety (Hijacking, Kidnap and Hostage and Home Care)
Trip Curtailment – Receive up to S$20,000 for Trip Curtailment even if you've to remain overseas for medical treatment.
24-hour Emergency Medical Assistance – Call our emergency hotline at +65 6322 2566 for any emergency medical assistance while overseas including medical evacuation and repatriation.
Leisure Sports Cover – Covers leisure amateur sports such as bungee jumping, parachuting, sky diving and scuba diving.
Provider Details
AXA or AXA Group has a history going back to 1816 but is recently known as AXA from 1982, after they acquired Compagnie Parisienne de Garantie in 1978 and Drouot Group in 1982. With over 99 billion Euros in consolidated revenues and 166,000 employees, AXA is the second largest insurance provider globally. AXA work to deliver the best solutions and top quality service to its customers. With over 103 million customers across the globe in 64 countries,  AXA insure property (vehicles, homes, equipment), extensive travel insurance and health and personal protection coverage for families and employees – Manage their personal or corporate assets. AXA was Interbrand's No. 1 global insurance brand for the 7th year running and AXA has over 170 years of local experience in Asia.
AXA Insurance Singapore in 2015 • Leading General Insurer in Singapore • Business ranking – No. 1 in Work Injury Compensation – No. 2 in Motor, Health, Engineering and Cargo
Best Travel Insurance Singapore
Still not sure which travel insurance provider to choose? Then why not compare the best travel insurance policies here at EnjoyCompare.
EnjoyCompare Rating 4 out of 5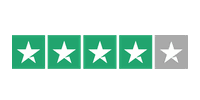 Based on 1,102 reviews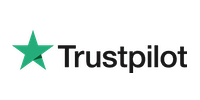 Join us and start getting money saving tips!
We won't share your email data with anyone and you'll have complete control to unsubscribe if you get bored. So don't delay, sign-up today!