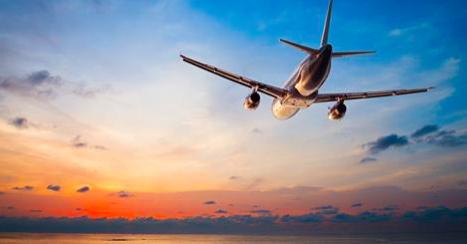 Travel Credit Cards
It's a well-known fact that Singaporeans love travelling. You just need to look at the number of people going to the annual NATAS travel fair to know that. If you love travelling or are a frequent flyer, you should consider getting a credit card that rewards you with perks while travelling. So if you are looking to start befitting from your travel spend, then check out our shortlist of the best travel credit cards in Singapore.
What to Look for in a Travel Rewards Card
Points/miles per dollar – Most credit cards offer one point or miles for every dollar spent. Some credit cards will even reward you with extra points when you shop at or book a flight with their affiliated partners. This enables you to earn points a lot quicker. One of the cards that is great for earning KrisFlyer miles is the American Express KrisFlyer Ascend Card. With this card, you get to earn 2 KrisFlyer miles for every $1.20 spent. On top of this, spend a minimum $1,000 and you get an additional bonus of 300 KrisFlyer miles for every additional $500 spent in a month. What this means is that if you spend a total of $4,500 on the card, you can already earn 7,500 miles, translating to a one-way saver award to a zone 2 country such as Malaysia, Indonesia or Brunei.
The Amex Ascend card gives you one of the most hassle free ways to accumulate KrisFlyer miles with as the miles are transferred directly to your account without additional conversion fees or charges. What many people overlook is the fact that with many other credit cards, your expenditure is first accrued as rewards points before being converted to miles.
Sign-up bonus – When walking along Orchard Road over the weekend, are you sometimes tempted to sign up for a credit card because of their one-time sign up perks? A travel bag, a $100 shopping voucher or a free spa session are some of the great reasons to get a new credit card. For travel credit cards, these are no exceptions. The free points given at the start could be even worth at least an upgrade.
The Amex Ascend card is definitely a top choice for this category, as it gives you 15,000 bonus KrisFlyer miles when you charge $5,000 within the first three months upon card approval.
Other perks could come in the form of bonus points rewards upon renewal. One of these cards are the Citi PremierMiles American Express Card, which gives you 15,000 bonus Citi Miles upon renewal. A great thing about the card is also the fact that the Citi Miles accumulated never expires!
Other travel perks – Obviously if you are a frequent traveller you are not looking to accumulate miles only, but looking out for other travel-related perks and privileges as well. This could mean having exclusive discounts to hotel stays, dining rebates or earning extra points on your purchases overseas. If you love the exclusivity and privileges provided by travel credit cards, you should probably check out the ANZ Travel Visa Signature credit card. This card gives you access to over a hundred of VIP airport lounges globally to ensure you have a great transit and enjoy some peace and quiet amidst the hustle and bustle of in-between air travels. What's more, you are also entitled to a free limousine ride to Singapore's Changi airport to start off your travel journey.
If you fly often to Australia and New Zealand, the card also gives you extra perks. You get to earn double the air miles per dollar spent on your holiday when you make direct flight bookings with Qantas as well as for your retail spend in Australia and New Zealand.
So which credit card should you get? To answer that question, you need to ask yourself what do you ultimately want to gain from the usage of the card. Are you keen to only earn miles in the fastest way possible? Do you like free rewards, or do you want to avoid paying annual fees? Is the elite status and privileges related to air-travel important to you?
Start with an objective and choose the cards that help you achieve it!