Money Management Tips
Singaporeans are often working very long hours, and when you spend more than half your waking hours at work, most of us are left with little time after work to relax, let alone run errands. This can mean that we can easily forget about important things like paying our bills, which will incur unnecessary charges.
This is why it is important to automate your personal finances as much as possible so that you do not need to spend extra time every month tidying up your books. The following tips will help you save time and even money after you make a small effort to get it these automated.
Automate Payment Of Bills To Your Credit Cards
Almost all of us have bills to pay – utility, mobile phone, internet subscriptions, credit card bills and so on. All the different bills with different billing cycles can easily confuse us, leaving us to miss due dates and facing interest and late-payment charges.
Many Singaporeans opt to pay these bills through a Giro subscription that is linked directly to their bank account since this seems to be the most straightforward way to do it. While that's true, how about another suggestion to help you save money while paying your bills?
What you can do is to link all your monthly payments to your credit card so that you can accumulate these expenses to help you earn air miles, rewards or even cash back.  Obviously, when you do this, you really don't want to forget about paying your credit card bills since it can rack up some substantial interest charges. In order to prevent that from happening, you can then use your Giro to pay your credit card bills every month.
There are  number of credit cards that offer some benefits when you use them to pay for your bills, such as 1% cash rebate when you use your POSB Everyday card to pay for your utility bill with SP services and recurring Telco bill payments with the OCBC 365 card gives you a 3% rebate with a minimum $600 spend per month. Isn't this a better way to automate and save than just linking your bill payments to Giro?
Make Your Savings Automatic
Many of us usually spend our salary and save whatever's left of it. But this makes it quite difficult to save since we can always find excuses to spend every month! So the most effective way to save consistently is to make saving money a priority.
How you can do this is to have a separate savings account where you do not withdraw your cash. It will be even better if you can find one with a higher interest rate rewarded when you make no withdrawals in order to keep yourself motivated.
In the bank account where your salary is credited, set up an automatic transfer of the amount you want to save every month into your savings account. You'd be surprised that you can still pretty much live with the same level of comfort you have without that extra few hundred dollars!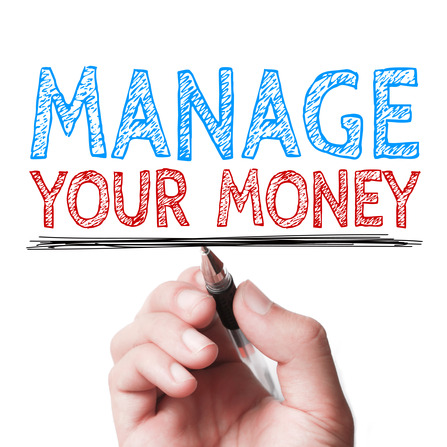 Review Your Investments Every December
Economic conditions and market cycles change every year since it can depend on new government policies or changes in political leadership. This is why it is important to review your investments once a year to keep track of how they are performing. In order to remind yourself to do this, set up a calendar alert about three weeks before the New Year(and before the Christmas holidays as well) to remind yourself to do this. In this way, you have time to make changes to your portfolio if you need to before the New Year kicks in.
Best Credit Cards
Most Singaporeans are always looking for ways to save money or make the most of the money they have. Well being smart with the way you spend your hard earned cash is one of the easiest tricks! That's where the right credit card comes in to help, that right a credit card can help.
A credit card provides you with a credit line, which can be worrying and if not managed correctly dangerous. However, credit cards also offer, secure payments, free insurance, reward points and AirMiles, plus the right credit card can also give you cash rebates on all your purchases. So if you are looking for the best credit card in Singapore and want to start saving, then check out our credit card comparison engine and make an informed comparison of the best cards in Singapore.