If Credit Cards looks matter…
A credit card used to be somewhat or a prestige 30 years ago, but these days, it's status is somewhat like that of a university degree in Singapore – it's almost essential to have one. With some 9.5 million credit cards in circulation in Singapore and more than 1 card average per person, it's not so exclusive anymore.
While we love the practical aspects of credit cards, like just tapping it to pay at supermarkets, booking our air tickets online easily or redeeming rebates and getting free money back for our daily spend, there's also something about having a coveted card that spells prestige and status. In fact, the credit card you have in your wallet can probably tell others what kind of person you are! So here's our round-up of some of the credit cards that are so lust-worthy:
UOB Lady's Solitaire Card
UOB has certainly got its target audience right – the day they started the UOB Lady's Card, it was seen as a credit card for the successful woman. However, amidst all that rebates cards these days, we must say the rewards given by the UOB Lady's card has been somewhat lacklustre.
So what best way than to glam up the card, since, in the first place, the card works more to enhance your personal brand than to provide you with practical rewards? After successfully launching the Lady's Solitaire card, there is now a  limited edition UOB Lady's Solitaire Card in rose gold metal, by Vivienne Tam.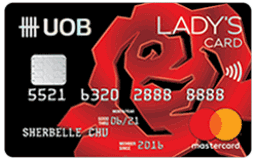 The beautiful metallic card is Singapore's first and only designer ladies card but comes with a hefty $588 annual card fees. If you are thinking of a fee waiver, you gotta literally buy a car or pay down your home's downpayment with it – S$100,000. The benefits though are really made for ladies who love a touch of lux in their lives:
10X UNI$ on shopping and taxi rides
Free airport limousine rides and lounge access
Free eCommerce protection
Free weekend parking in selected malls on Orchard Road
While the privileges are sound and good, we can think little of how the might justify the annual fees; well, for the rose gold on that card perhaps?
AMEX Centurion Black Card
How can we leave this card out? The king of credit cards, the AMEX Centurion card is a by-invitation-only card and what makes it so special? The fact that there is no actual credit limit. Imagine that! And the card is only made more prestigious by the shroud of mystery surrounding it – there is little information on the actual privileges and qualifying criteria, making it one of the most, if not the most exclusive credit card.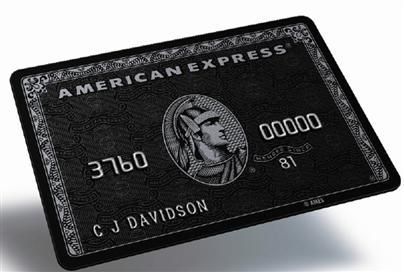 All we know is that the card comes with a crazy annual fee of S$7,500 and that you need to spend some S$250,000 per year to maybe, earn that invitation.
DBS Insignia Visa Infinite
Touted as the world's first metal Visa card, the card gives you a credit limit of S$1 million. Yes, you read that right. But you need to be drawing an income of $500,000 per annum though and it comes with an annual fee of S$3,000.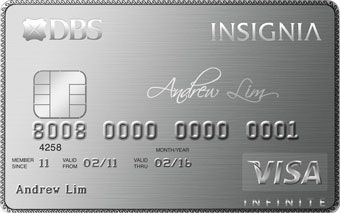 The elegant-looking card gives you Priority Pass airport lounge access, complimentary two-night stay in hotels around the region, and access to One Degree 15 Marina Club with a private yacht
UOB YOLO
Before you think that we are elitist, let us introduce a good-looking card that does not need you to be earning half a million a year. The card is the first quick read card in South East Asia, with a 16 digit card number which is vertically stacked in 4 rows, allowing you to read the card number more easily. so paying for your online or phone transactions has never been easier!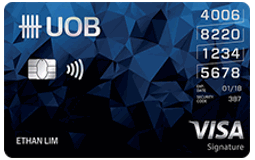 You also get up to 8% rebate on Weekday Dining & Entertainment, FREE Grab rides every weekend and S$80 cash credit when you sign up for UOB YOLO and up to 13% off at Expedia, Agoda and more, Free Travel Insurance Coverage (Up to S$500,000).
However, make sure you check out the credit cards offered by your current banking partner, as well as other banks in Singapore, you never know. Below you can find a link to each credit card provider available in Singapore.