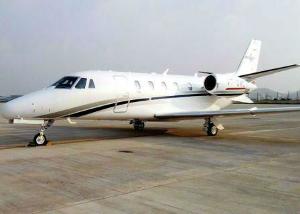 Whether it's travelling for work reasons or simply to take a holiday, or to visit friends and relatives elsewhere in the road, the astounding fact that 53 million people pass through Changi Airport each year shows just how much Singapore connects with the world. And when you add in the 60,000 Johor Causeway crossings each and every day, you realise that foreign travel is an everyday concept for many people in this country of ours.
Why do I need a credit card to travel?
There's no denying that the credit card is the lingua franca of the world traveller. While cash is (generally) constrained by borders, and many foreign banks and hotels seem to be making it increasingly awkward to deal in traveller's checks, plastic bearing the words "Visa", "Mastercard" and "AmEx" are a vital arsenal to have in your wallet. You can't get by abroad without your credit card, it seems.
In fact, many international hotels demand an imprint of your credit or bank card when you check in, purely as a means to ensure their own security. Sure, you can pay up front with cash, but you've got to have that cash to hand in the first place. The credit card ensures security both for customer and hotel, and it's a global guarantee that works very well.
The credit card has become a key tool for almost any aspect of your international journey. From booking to hotel rooms to car hire, everything goes much smoother with a credit card, and if you've chosen your card carefully, you should be able to take advantage of reward schemes and discounts that make your journey even better value.
We can't stress how important the credit card is to a traveller, and it's something that some have found out the hard way. Learn from my failure:
Years ago, I never used to travel with a credit card at all, preferring to go down the cash-and-travellers-checks route. I arrived at an international airport in the middle of the night to find all the bureaux de change closed, and the ATMs refusing to take my domestic bank card. With not enough of the folding stuff in my pockets to fund the taxi ride into town, I spent an uncomfortable six hours, sitting on my case, waiting for the airport to open up again, all the time cursing my own short sight. An internationally recognised credit card (not to mention a bit of organisation before the fact) would have made my journey a breeze. Nowadays, it's the first thing I pack.
Choosing the right card
Singapore is blessed in that we have the best credit card offers in the world. This is no idle boast, either. Our buoyant banking industry has to fight for every single customer, which means that they offer even better deals for their credit card clients.
Which credit card is the best?
It is – indeed – a buyer's market, and if you know what you're doing and if you're a smart money manager, you can own a portfolio of premium credit cards that get you the best prices and deals in every aspect of your life.
The EnjoyCompare website has a comprehensive list of credit cards intended for travellers. With annual fees to suit all pockets, they offer varying scales of services, discounts and reward schemes. However, we generally tell cardholders not to worry unduly about annual fees – if you use the card's offers, they'll pay for themselves in no time.
Depending on how frequently you travel, and if you're a standard or executive class traveller, there are cards to suit. Look out for:
• Air miles offers – some offer thousands of miles on card renewal, some of the very best offers can take you halfway around the world just for holding the right card
• Ticket discounts – take into account which airline you are likely to use the most and choose accordingly
• Insurance – a weight off your mind knowing that you are automatically covered wherever you are
• Others – Hotel deals, limousine pick-up and airport lounges
Some cards even produce unexpected benefits. For example, HSBC's new top-level Visa Infinite card even offers expedited immigration clearance at major Asian airports. It also offers a butler service, thousands of air miles and a luxury luggage set, so it's not exactly for the everyday traveller.
Others, on the other hand, offer fee-free purchases when using your card abroad. This could add up to substantial savings, as banks recognise that disadvantageous currency conversions and additional fees are one of the greatest gripes of the regular traveller. The key is careful research: Look for a travel card that suits your level of travel and your budget, making sure you go for one with offers you will use.
Make sure you check-out all credit cards offered by your current banking partner, as well as other banks in Singapore, below you can find a link to each credit card provider available in Singapore.
Using your card
Your credit card-driven journey begins at home. Book and pay before you leave, and save yourself a lot of trouble at the other end, particularly if you're expecting language problems!
From the very moment you decide on your journey, your credit card can help you. More than just a credit card comparison service, our Enjoy Compare website also allows you to compare and book both flights and hotels for your trip. No matter where in the world you're going, be it local, regional or worldwide, you're just a few clicks away from finding the best prices for your journey.
Other services best arranged before you leave include car hire or onward travel. Now that a number of major car hire firms operate worldwide (or have good local sub-contractors), sorting out a car when you arrive is no longer the chore it once was. Hiring a car should be a matter of point and click, and turning up at the right desk at the airport when you arrive at your destination, credit card at the ready. Do make sure that your driving license allows you to drive in the country you are visiting – most of the time this should be no trouble at all.
Car Hire Credit Cards
While our travel services website takes the legwork out of choosing plane tickets and hotel rooms, don't forget the premium credit card offers to which you might be entitled. Combine everything and get yourself the best prices on your trip, along with all the advantages of luxurious travel and the best value hotel rooms available when you arrive.
One tip we do recommend before you travel – especially long distance – is to inform your bank that you will be using your credit card abroad to make major purchases. It's not uncommon for cardholders to go on a shopping spree in a mall in some foreign city, only to find their card blocked because the bank suspected fraudulent activity. Some banks have this facility in place, some do not, so it's best to check before you board that plane.
One of the first things you'll notice abroad is how immensely useful your credit card can be. We discourage carrying huge quantities of cash when travelling abroad, and in that regard, a credit card is your safe and loyal companion.
Singaporean banks have recently updated all their credit card offerings so that they come with the embedded chip which is common around the world. This offers an extra layer of security which wasn't present in the old magnetic strip cards and makes them tougher for criminals to crack. Having said that, do keep your wits about you.
Credit cards have the huge advantage over cash that you are protected no matter what happens. If you lose your card, most banks will make an effort to get a replacement to you wherever you are at short notice. Your purchases should also be protected for extra consumer protection.
That doesn't mean you should go without cash completely. If you're travel savvy, you've already arranged a reasonable quantity of cash for your initial expenses. For example, some countries charge a visa entry fee at immigration, which catches some people out; and if you're not hiring a car at the other end, you might need some money for public transport or a taxi. Then there's snacks, tips, buying guidebooks – it all adds up and petty cash is your friend in that regard. However, more everyday purchases from meals to souvenirs, then your credit card will be welcomed at hundreds of thousands of locations worldwide.
But don't get carried away. There's a temptation – especially when on holiday – to overspend and go way over your travel budget. Set yourself a daily budget, and keep a good eye on your expenditure as you go along. The general rule of thumb for credit cards still applies when you're travelling: Never spend more than you can afford to pay back in the next month. Your credit card isn't a loan or "free money", but a tool that helps you buy services within your own budget. The last thing you want when you return home is a large, unwanted credit card bill. Sensible spending is the way to go.
Making the most of your rewards
We mentioned in the "Choosing your card" section that you should look for a card that reflects your lifestyle. The money-savvy citizen might have multiple cards – one for travel, one for shopping, and one for driving – all with their own card-specific offers that bring down the cost of living. The trick, of course, is to make sure you use the right card for the right offer, or you'll end up at the point of sale looking a little bewildered and without your reward points or discount.
We won't go into specific reward offers here, as card issuers are forever updating and improving their schemes, but we recommend that you look out for travel credit cards that offer:
Air Miles or loyalty points: Some credit cards offer bulk points when you first apply or after the first years' custom, and often these far exceed the value of the annual fee. Loyalty points (as the name implies) ties you to a single airline or group of carriers, which means you'll have to choose your card carefully when you apply. While some cards only offer points or Air Miles on travel expenses, others will reward you for any purchases. Shop around.
Credit Card Rewards
Travel insurance: Not all travel cards offer you free insurance, but the majority offer it with up to S$1m cover. If your card doesn't offer free insurance, the Enjoy Compare website will help you find single-trip and longer-term policies at the best possible prices.
Dining offers – Eating out when you're abroad can be expensive! Check out who offer the best deals for eating and entertainment. While some dining offers may be Singapore-specific, some cards offer restaurant club deals that span the globe.
VIP lounges – Not exactly one of life's necessities, but if your credit card has a deal giving lounge access and limousine pick-up, you'd be a fool not to take it!
Of course, travel-specific cards are fine, but also take a look at deals across the spectrum of offerings available to Singapore customers.
Staying secure
While travelling abroad you need to be vigilant with your money at all times. Naturally, this is good advice for when you're at home as well, but when you are outside the country, you're away from your comfort zone, and it's just that little bit more difficult to put things right should your bubble burst. No matter where your journey takes you, the precautions you need to take are more or less the same.
Firstly, make sure you know the contact phone numbers for all of your credit cards. Be warned! The number you dial from outside Singapore might not be the same as the number you dial when you are at home, so make an effort to find out what it is. Keep the number to hand – both written down and programmed into your phone. If you're robbed or lose your hand luggage you might lose your electronic devices, so leave yourself with a back-up.
Even if that worst-case scenario happens, all is not lost. The internet means that all the information that you need should only be a swift Google search away, and good banks now handle their lost card services online as well. These days, a card lost travelling is not the end of the world. Most financial institutions will be able to issue a replacement or even arrange emergency funds virtually on the spot.
Secondly, always have a backup plan. In practical terms, this means not relying on a single card to see you through your trip. Any kind of problem could happen – from a little niggle such as your card not being accepted in certain destinations; to major disasters such as your hotel payment being declined.
So, we recommend a second source of funding. Either local currency – but be aware of the risks of carrying large quantities of the folding stuff in a strange city – or traveller's checks. Despite our misgivings about traveller's checks which we noted earlier (poor exchange rates, and fewer banking outlets prepared to deal with them), they remain a solid alternative to cash for use in an emergency situation. I've learned to travel with the equivalent of my hotel bill in traveller's checks – a gambit that paid off once when a hotel in Istanbul "lost" my pre-paid reservation.
When travelling on business, we always use plastic first but ensure we have enough alternative funding in smaller denomination notes and traveller's checks, all just in case things don't pan out the way they should.
You should also take your personal safety very seriously. Once again, we stress that the traveller – even those most experienced global businessman – is out of their bubble, and essentially carrying their entire life around with them. If you need to carry cash or traveller's checks around with you, put them into your hotel safe. If you don't trust the hotel safe, hand them over to the hotel for safe-keeping, and good establishments will be happy to guarantee their safety for the duration of your visit.
Having been the victim of crime when conducting business abroad, I'm very aware of the dangers the traveller faces. So, they key – especially when in a strange place – is to only carry what you need at the time, and take care of your surroundings.
Your credit card is at its most vulnerable when you are paying for something, and bars and restaurants can be a particular danger. We cannot over-stress this particular key piece of advice which foreign travellers have learned the hard way again and again: No matter what the staff tell you about their payment procedures, DO NOT let your card leave your sight.
Credit Card Safety
Granted, this is advice that is sound both in Singapore as well as out of it, but when a vendor has removed your card from your presence, the risk is that they may be using it illegally one way or another. We hear sorry stories of people paying for a round of drinks in a bar, or buying a meal in a restaurant, only to find – much later – that their card has been cloned, or run through another point of sales machine for hundreds and hundreds of dollars. For the traveller, this can be even more of a risk if the crooks 'max out' your card, leaving you without money for the rest of your trip.
So: Insist that the point of sale machine is brought to you (or you go to the POS if they claim it is in a fixed position), keep your card in your possession, and shield your PIN. A few basic safety rules mean that your trip won't end badly.
Getting Home
The number one rule we at Enjoy Compare keep saying about credit cards is this: Only spend what you can afford to pay back in the next month. This rule – we believe – also applies to your foreign travel spending. The temptation is always there to spend too much, because – when in Rome – you want to live for the minute. But beware: Letting your balance build up as a result of a foreign trip is a bad habit to get into, especially if you are paying interest on your extravagance for several months or years to come.
However, it's human nature to spend freely on holiday or when travelling on business, so you can hardly be blamed for that extra extravagance. When your credit card bills arrive, go through them with a fine tooth-comb. Firstly, check off all your travel spending and see if there was anything you could have avoided buying – a lesson learned for the next time you're away from home.
Second, ensure there's nothing on your statement that shouldn't be there: Fraudulent transactions, or instances where you think you've been hit by unfair charges. Either way, contact your bank immediately and dispute those charges.
In most cases of credit card fraud, you'll get a sympathetic hearing, and brazenly ridiculous charges could be quashed. As usual, if you don't dispute issues on your bill, you'll never see them resolved, and all Singapore banks have set resolution procedures that should be able to help you out.
Virtually all trips abroad end with no problems whatsoever, and global credit card use is as safe as it ever was as long as you remember to keep an eye on your plastic and an eye on your money, you'll have no problems at all.
To conclude:
• Choose the right card or cards
• Maximise your credit card rewards
• Spend within your means
• Ensure you have alternative funds readily available
• Keep your card and your PIN secure
Happy landings!